Vocalizations of Unspotted Saw-whet Owl (Aegolius ridgwayi)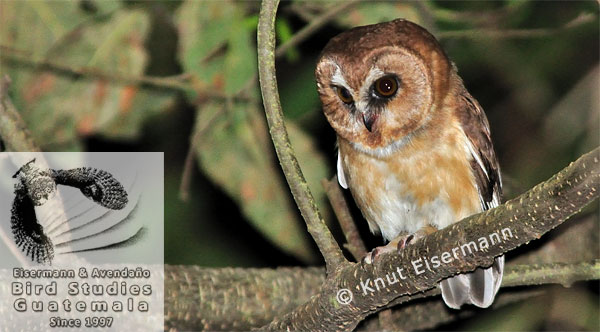 PROEVAL RAXMU Bird Monitoring Program described several vocalizations of Unspotted Saw-whet Owl, including territorial toot calls, contact calls, and begging calls. Toot calls can be surprisingly similar to vocalizations of Guatemalan Pygmy-Owl (Glaucidium cobanense). Differences are discussed in a paper in Neotropical Birding:
Eisermann, K. (2013) Vocal field marks of Unspotted Saw-whet Owl and Guatemalan Pygmy-Owl. Neotropical Birding 13: 8-13.